Name: Tony
Gender: Male
Race: Werewolf
Age: 17
Physical Description: Dark hair. Tan skin. Very muscly. (He is a werewolf!) Likes to wear a plain white T-Shirt with tattered blue jeans and a black leather jacket.
Personality: A bit too self centered because he was so popular at school - with his good looks and all.
Bio: He was strolling to school one day, eating a bounty. He threw the wrapper behind him. An old lady that happened to be crawling along behind him, clutching her zimoframe, happened to witness this horrific sight. She asked if he was going to pick it up. He said no. Later that night, it was a full moon. She became a werewolf and traced his scent to his house where she bit him.

Pic: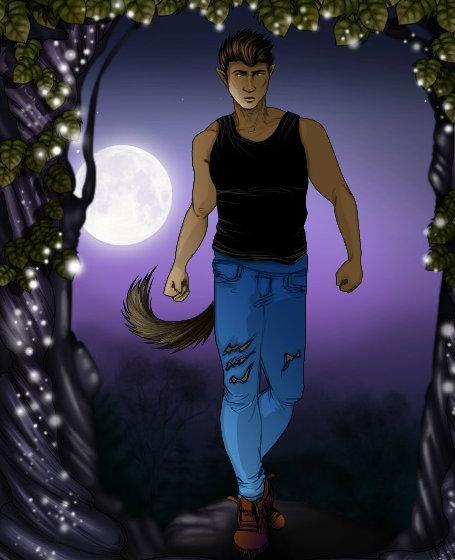 (I made him in Doll divine - yayyyyyy!

)
_________________
VampireVeggie (Admin)

avatar and siggy by me!